Tips and Tricks for Water Damage Restoration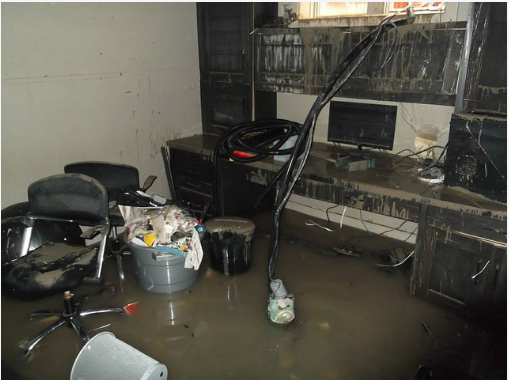 Displaced water or even excess moisture in unwanted places can lead to all kinds of property damage. Left untreated, water damage can ruin your home's structure and diminish its value, along with the value of prized possessions contained within it. Responding quickly to water damages will help minimize its negative effects and save your property from destruction. Calling a water damage restoration Edmonton services company should be the first step when experiencing water damage, but there are things that you can do to prevent the destruction of the damage before help arrives:
• Your safety is key. Depending on the severity of the water damage, gauge whether or not you need to evacuate your family or if the home is safe, despite the damage.
• If it's safe to move around the home, disconnect power and unplug any electronics in the affected area. Remove furniture and other movable items as soon as possible to prevent further damage. If water level rises well above your electrical outlets, it is best disconnect to power to prevent accidents. Remove as much water as you can to prevent your home's structure, as well as your furniture, from absorbing and retaining moisture.
• Make sure that damaged items are disposed of responsibly. Check if there are items that you can salvage or perhaps send to recycling centres. Do not resort to throwing everything into your dumpster.
• Choose a water damage restoration Edmonton service that offers comprehensive water removal, disinfection, and mold prevention services to ensure your property's safety after the fact.
Water in unwanted places should be a main concern. As soon as you notice any sign of dampness or some obvious presence of water damage, call in experts to help you deal with potential damage. Dampness in any part of your home creates a suitable environment for mold growth, which can ruin your walls, carpets, furniture, flooring, and even books and important documents. Mold growth can likewise lead to respiratory problems due to poor air quality. After experiencing flooding or some other kind of water damage, be sure to call up a professional water damage restoration in Edmonton service to help you address potential problems stemming from water damage.