Expert Water Damage Restoration
& Extraction Services in Edmonton
At Water Damage Edmonton, we offer and provide solutions for all water damage issues. If a flood or water damage is not handled immediately, secondary damage can occur and worsen the situation. Here are common water repair issues that home owners deal with and Water Damage Edmonton provides solutions for:
water damage

water damage cleanup

water extraction

water remediation

sewage backup

flood restoration

flooded basement

flood cleanup

flood damage

flood services
Water Damage Edmonton provides services for all of your water related needs. Our certified restoration professionals follow a water extraction procedure while using our top of the line equipment. Below is a description of our water extraction procedure: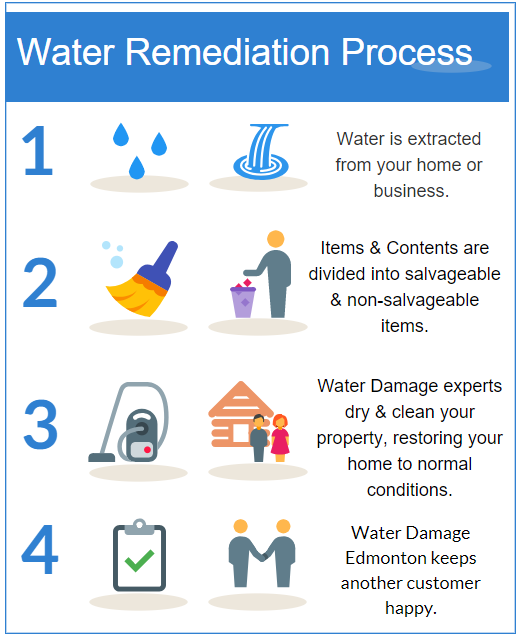 Call us for a free inspection: 780-638-1769
Our professionals have dealt with water cleanup and water repairs for over 10 years. We are experts in damages resulting from floods, burst pipes, sewage back up and have a solution for all your water extraction needs. All of our licensed experts are IICRC certified and are equipped with top of the line technology that will provide quicker and effective results.