Tips to Handle Sewage Backup in Edmonton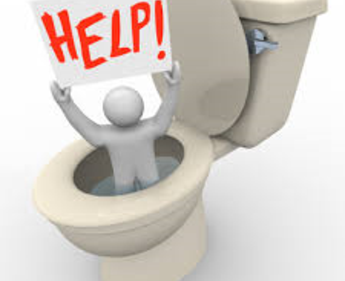 Sewage backup in Edmonton can be due to many different factors. One of the main reasons for sewer trouble is the age of the installation. All too often, sewage flowing back into a home instead of away from it is due to dated sewer systems, save for cases when the sewer line is obstructed or when natural occurrences like excessive rainwater might be overwhelming the general municipality's sewer system, causing backflow. Sewer back up in Edmonton should only ever be looked into by certified professionals. Attempting to fix your problem on your own will only lead to more trouble as sewer systems can be complex and extremely challenging to navigate without the proper gear, skills, and knowledge.
Another reason why you should never attempt to remedy sewage back up in Edmonton on your own is because sewage backup not only entails water damage, but also acute health risks. Raw sewage that backflows into your home's pipes is classified as category 3 or "black" water. It can be extremely hazardous to health on contact or inhalation because of the presence of all kinds of toxic microbes, bacteria, and other disease-causing microorganisms. Not only is sewer back up cleanup a messy and serious job, it also requires utmost care and proper handling and treatment of household items that might have had contact with sewage. However, you can take certain actions following a sewage backup in your home as you are waiting for help to come. Below are some things you can do while your sewer back up service is on their way to your property:
• Turn off gas and electricity leading to affected areas (e.g. your basement or a particular room or floor). Contact your utility company or service provider for proper protocols when shutting off these systems. Turning off electricity and gas lines will help ensure your safety as well as the safety of the people working on the extraction and water damage repair.
• Wear protective gear if you must enter the affected area. Otherwise, stay out of the water damaged section of your home or camp out somewhere safe.
• Take photos of the damaged areas as well as the source of the damage for insurance purposes. This will help you better document the incident and secure the right claim for the damages. Call your insurance company ASAP and have their contact information on the ready for coordination with your water damage repair service provider.